Introduction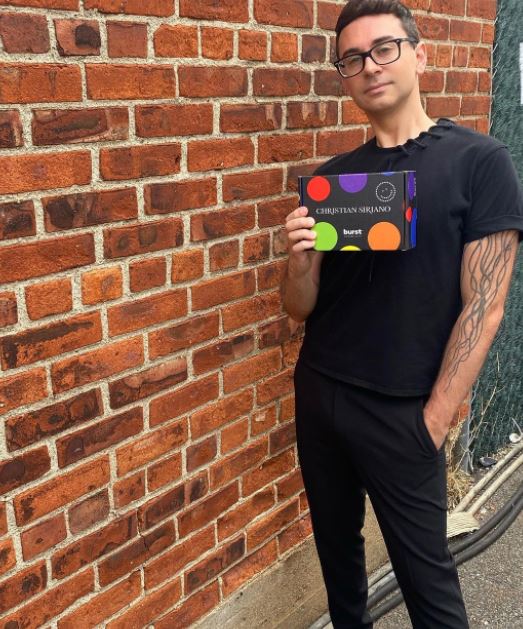 Christian Siriano (born November 18, 1985) is a popular fashion designer from America. He mostly became famous after winning the fashion show "Project Runway" and became the youngest person to win one. Christian is also a prestigious member of CFDA that stands for Council of Fashion Designers of America. In 2008, Siriano launched his own fashion products tilted Siriano Collection which made him the youngest fashion designer in the USA.
Today we will be looking at how Christian Siriano started his journey, how he became famous, his personal life, his love life, and his family, and finally how much he is worth in the current market. So let us begin.
Biography
Christian Siriano was born in Annapolis, Maryland. While growing up he went to Broadneck Senior High School and finally completed his graduation from Baltimore school of arts. Regarding his parents, Christian has not shared most about them but he does have a younger sister named Sharon. Sharon is the founder of Rebelle Con who provides supports to men and women who has suffered from being a refugee.
Ever since he was a kid Christian was very fond of dance especially ballet. He has described himself as a kid who loves costumes. Finally, at the age of 13, he started pursuing his dream of being a fashion designer. He started designing and sewing clothes while he was a hair washer in Bubbles Salon located in Annapolis.
Career
Christian Siriano started his career as a fashion designer after finishing his study at American InterContinental University. He shifted to New York to work as a wedding gown designer and as a make-up artist. When his friend's mother convinced Siriano of Project Runway he started to try giving an audition for the show. He was selected for the show. Christian quickly won three challenges to become one of the most consistent contenders on the show.
After going to the final he was provided with the opportunity to showcase his collection in New York Fashion Week. In the finale, Siriano showcased his dress of Musketeer-inspired Couture features feathers and fibers. His collection was praised by everyone and especially Victoria Beckham who felt the honor to wear it and claimed the dress to be breath of Fresh Air. Chrisitan Siriano was voted the winner of Project Runway on March 5, 2008.
After the victory in Project Runway, he won a cash prize of $100,000, a fashion spread in Elle Magazine, and also a luxurious Saturn Asia. Now after 4 years from his victory he has started the role as the Mentor in Project Runaway. 6 months after winning Project Runaway, in September 2008 Christian started his own fashion label and debuted it in New York Fashion Week. His brand became so popular that Christian became one of the members of Top 40 entrepreneurs under 40 years of age.
Relationship
Christian Siriano is in a relationship with another model and fashion designer Kyle Smith. They first met in 2018 in a fashion show and after a couple of months started dating each other. Previously he was married to Brad Walsh. However, after just 3 years of marriage, the couple announced they are getting separated and recently the news is that he has filed for divorce. Christian does not have any child but he does have a pet dog named Poppy.
Net Worth
Christian Siriano is an American fashion designer who has a net worth of $10 million dollars. Born in Annapolis, Maryland, in 1985, Christian Siriano learned at the Baltimore School of the Arts. He was then, selected at London's American InterContintenal University.
He made it on to the fourth period of the show, winning the most challenges in the show project Runway before winning the whole competition and acquiring another car, a $100,000 cash award making his own designs, and a spread in "Elle" magazine. Preceding the launch of his top-of-the-line designs, he contributed few mass-market designs for organizations like Puma, Payless, and Victoria's Secret. He launched his debut collection, Christian Siriano, in 2008 at New York Fashion Week. His designs are currently sold in retailers like Neiman Marcus and Saks Fifth Avenue, earning him millions in income.
Trivia
Christian Siriano worked as make up artist and wedding gown designer before joining Project Runway.
He won the Project Runway show after his collection was praised by model and singer Victoria Beckham.
Christian launched his own collection in September 2008 in New York Fashion Week.
Siriano has a net worth of approximately $10 million as of 2021.