Success is not an easy process and maintaining it after achieving it is more difficult, it requires years of dedication and efforts. Self discipline and self motivation are two most essential habits that ones should develop in order to make their dream comes true.
Here, we will be talking about such personality, who although being at the age of 85 still have the same enthusiasm as she used to be during her young age and the personality is Amanda Barrie.
Introduction
Amanda Barrie (born 1935 September 14) is a British actress. Amanda appeared in two of the Carry On movies before she got cast as Alma Helliwell in ITV soap opera, Coronation Street, she played it off and on for the whole 20 years. Between the years 2003 and 2006, she also played the role of Bev Tull in the ITV prison drama called Bad Girls. Since then she has enjoyed a varied stage and television career.
Biography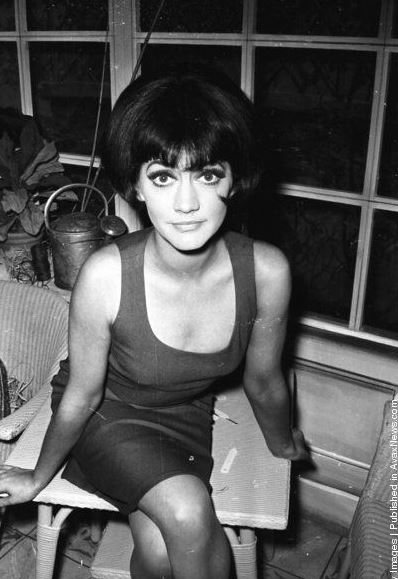 Amanda Barrie was born as Shirley Anne Broadband in Ashton-under-Lyne, Lancashire. Amanda attended St Anne's College, St Anne's on Sea. After that, she trained at the Arts Educational School which is located in London, and later on at Bristol Old Vic Theatre School. Amanda Barrie is a cousin of her former Coronation Street co-star Sally Ann Matthews, who plays Jenny Bradley. Regarding her personal body structure, Amanda Barrie stands at the height of 5 ft. 4 inches. She is 85 years old. Her nationality is British.
Amanda Barrie's father's name is Hubert Broadbent and her mother's name is Connie (née Pyke). Her cousin's name is Sally Ann Matthews. Other than that, we don't have any information about her parents or any siblings. She was married to Robin Hunter, who is a theatre director. When he died in the year 2004. After some years, she got married again in the year 2014, September 12 to her long-term partner named Hilary Boner. The couple is now happily enjoying their life.
Career
After her parents' divorce, she ran away from home and off to London where she lived at the Theatre Girls Club and subsequently found work as a chorus girl. By the year 1958, she had changed her real name to "Amanda Barrie" and made her first TV debut with the comedy team of Morecambe and Wise in which her skirt accidentally fell off on live TV. She then took her first West End curtain call in the year 1961 production of "Babes in the Wood". Eventually, Amanda decided to set her sights beyond a dancing career and moved more into a musical kind of work in the hopes for good comedy parts in the movies. To find work as a dancer in cabaret shows and the "On the Brighter Side", she also got trained at the Bristol Old Vic but did not perform in repertory.

Throughout the year in the 1960s Amanda just focused on her musical talents in the West End and fizzled in a number of comedy shows. In the early part of the decade, she also hit solid notices with the revues "Six of One" (in the year 1963) with Dora Bryan and "See You Inside (in the year 1963)". Other stage work including occasional drama came in the form of "Cabaret" (as Sally Bowles), "Private Lives", "Hobson's Choice, "Any Wednesday", "A Public Mischief", "She Loves Me" (replacing Rita Moreno in London), and "Little by Little". She even worked as the TV hostess on "Double Your Money" with Hughie Green and appeared in a variety of comedy films such as Operation Bullshine (in the year 1959), her debut in an unbilled bit, A Pair of Briefs (in the year 1962), Doctor in Distress (in the year 1963) and I've Gotta Horse (in the year 1965). She also appeared to very good advantage in two of the slapstick "Carry On…" film series. She played a female cabbie in "Carry on Cabby" (in the year 1963) and Cleopatra herself (with sexy lips) in "Carry on Cleo" in the following year 1964 which was very popular. After her film, greatest Amanda continued to show resiliency on stage and TV. Some theatre activities included "Absurd Person Singular", the musical named "Stepping Out" with Julia McKenzie, "The Mating Game", "Blithe Spirit (as Elvira), and "Twelfth Night". Various occasional movie work came in, which includes the addled comedy called One of Our Dinosaurs Is Missing (in the year 1975) with Helen Hayes.
One of the countless sitcoms Amanda has been involved in, she became a soap opera favorite beginning in the year 1981 with her participation as Alma Sedgwick in Coronation Street (in the year 1960). Her appearances were infrequent until the character became a regular in the year 1989. She retired from the role after 11 years in the year 2001 in an effort to spread her wings once again and pursue other work. The producers really killed off her popular character in a quick fashion with a rapid case of cervical cancer. Her more recent work has included the pantomimes "Jack and the Beanstalk" (in the year 2006) and "Cinderella" (in the year 2007), in which she played the role of a Fairy Godmother.

Relationship
Amanda Barrie was in a relationship with Billy Fury in the mid1960s when they were filming I've Gotta Horse. Actually, Fury proposed to her but she rejected him. In the year 1967, Amanda got married to a theatre director named Robin Hunter. Later on, in the mid1980s they got separated but never got divorced. In the year 2004 Robin died. The couple had no children. After that, Amanda came out as bisexual in her autobiography called It's Not a Rehearsal, and also was in a relationship with actress Heather Chasen.
After that in the year 2014, September 12 she again got married to her long-term partner named Hilary Bonner. Currently, the couple lives in homes in the Blackdown Hills, Somerset, and London.
Net Worth
Amanda Barrie's net worth is estimated to be around $3 million. She earned such a decent amount of money from her profession as an actress.
Facts
Amanda was one of the popular actors in her time and still is.
She got married two times.
She has no children.
Amanda has done a lot of work on television.